Buenos Aires 2018 Youth Olympic Games
This Saturday October 6 join us for the opening ceremony, with free access to all.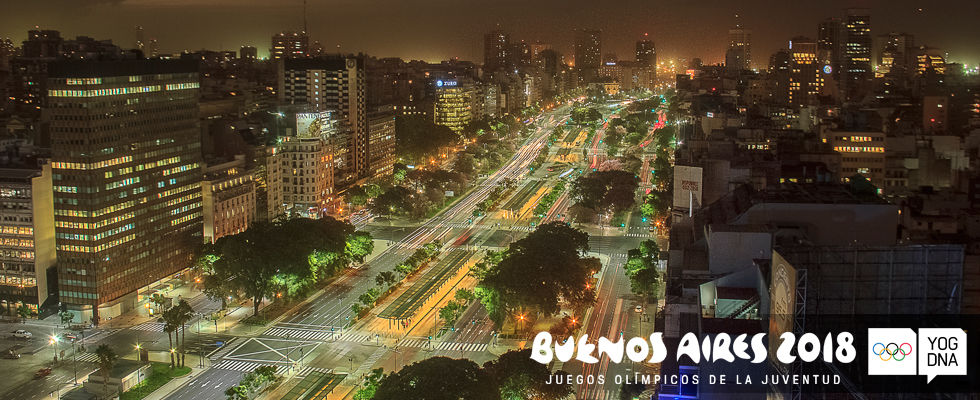 When? Saturday October 6 at 6pm.
Where? The obelisk, Av. Corrientes and Av. 9 de Julio
More info
Everyone's invited to an unforgettable opening ceremony for the Buenos Aires Youth Olympic Games. It will be the first time that an Olympic Games opening ceremony has been held outside of the traditional stadiums, open to the public for free. Close to 2,000 people will be involved in the production and artistic direction of the event, overseen by renowned Argentine theatre company Fuerza Bruta and Ozono Producciones. Come along to be part of history and to marvel at an opening ceremony that will see performers suspended from harnesses, the latest technology and much more.
Buenos Aires' Olympic year has arrived!
From October 6 to 18, Buenos Aires hosts the third Summer Youth Olympic Games (YOG). Promoted by the International Olympic Committee (IOC), the games will gather 3,920 athletes from 206 countries. The Summer Youth Olympic Games are held every four years and are open to athletes aged 15 to 18, providing an opportunity to see the sporting stars of the future.
And you can be part of the action, coming to cheer on the athletes and support the games' values of friendship, respect and excellence.
Some Olympic firsts
The programme features 32 sports disciplines, including for the first time at an Olympic Games: BMX freestyle, kiteboarding and beach handball.
It will also be the first Olympic Games to have an equal number of male and female participants, contributing to gender equality.
The Olympic Village and a legacy for the city
The Olympic Park in Parque Roca is at the heart of the city's new Sports District, part of the large-scale regeneration programme in the south of the city, which includes the Design, Technology and Arts Districts in Barracas, Parque Patricios and La Boca.
In addition to promoting the educational and cultural aspects of youth sports participation, the games involve a more than US $112 million investment in sporting, housing and community infrastructure for the 10-hectare Olympic Park, making the event a catalyst for the urban and social development of the city.
More information: www.buenosaires2018.com